Real-Time Alerts – via email, text, or push notifications
Beginning June 27, any account alerts you have set up in Online Banking will not transfer to our new system and will not be sent. It's important to log on to Online Banking to activate your new, more powerful Real-Time alerts on or after June 27.
Schedule Real-Time Alerts to inform you of specific account activity. Stay up to date on balances, transfer activity, deposits, and more with Real-Time Alerts delivered to you as scheduled.
Balance Notices: Notifications are produced based on a balance threshold you determine.
Withdrawal Notices: Notifications are produced when certain debit activity occurs on your account (ie: POS debits, automatic payments, checks)
Deposit Notices: Notifications are produced when certain deposit activity occurs on your account (ie: Direct Deposits, regular in-branch deposits)
Overdraft Protection Notices: Notifications are produced when transfers occur from a line of credit or savings account to cover an overdraft
Interest/Maturity Notices: Notification of deposited interest or CD maturity
There is no bank fee for this service, however your cell phone provider may impose a fee for incoming text messages or data usage.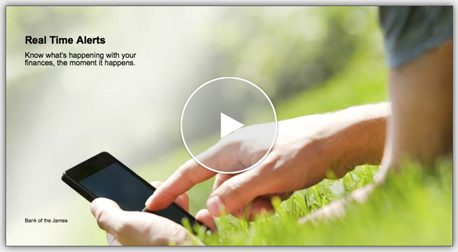 eStatements
eStatements are the safe and secure way to receive your account statements, allowing you to view your statements online and at your convenience. Since you only print what you need, you also help the environment by reducing paper usage and waste.
Receive monthly emails notifying you that your eStatements are available
Retrieve your monthly eStatements electronically and securely through Online Banking
View your eStatements at any time, and at your convenience
View, download and save PDF statements, or print transaction documents free of charge
Each eStatement is available online for a full year. Prior statements are available upon request.
Enroll for eStatements today through your Online Banking Account!